Shopping Cart
Your Cart is Empty
There was an error with PayPal
Click here to try again
Thank you for your business!
You should be receiving an order confirmation from Paypal shortly.
Exit Shopping Cart
Business Plan Writers and Advisors
"Wholesale Provider of Business Plans and Web Marketing"
Business Plan Writers and Advisors is a wholesale provider of SBA compliant business plans, marketing plans, business financing reports, website creation, web advertising and marketing solutions, and business credit building. We sell our products at wholesale prices to attorneys, CPA's, tax advisors, SBA and conventional lenders, business consultants, and call centers who retail our products to their customers at retail prices they set themselves. Our most popular and in-demand product is the business plan, which is normally sold at retail for five to ten times our wholesale price.
Dozens of businesses come to us to provide often requested and much needed products to their customers, to create a new revenue stream that they otherwise have not been able to provide, or to increase their business profitability on an already existing revenue stream by reducing production costs, staffing, or administrative expenses.
If you have been searching for a provider of affordable, custom written business plans and marketing plans, written financing reports that give your customer individually researched business financing and revenue enhancement options available through venture capitalists, angel investors, government and private sources, and government certifications, website creation, or web marketing and social media marketing packages that are of high quality and that get results, you have found it!
Our wholesale pricing is very reasonable and is based on projected and actual monthly volume. There are no volume requirements, no minimums, no set up fees, no need for added staffing or administrative responsibilities, no approval process, and no red tape to get started. Even businesses that retail one or two products per month can create a revenue stream that yields tens of thousands of dollars per year.
The process is simple. During the initial conversation with one of our Business Plan Writers and Advisors representatives, the wholesale price for each of the products you choose to offer to your customers is established based on your projected monthly volume. We provide customer worksheets and training information that can be either generic or specific to your business (your choice). After ninety days, the wholesale price may be adjusted based on actual monthly volume if actual volume varies substantially from your initial projection.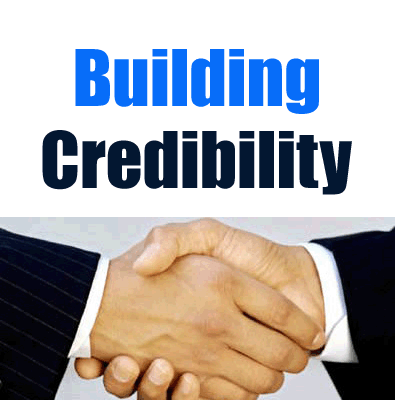 Business Plan Writers and Advisors is committed to help your business grow, expand, and become more prosperous by providing you with affordable business solutions, high quality products and services, and absolute honesty and integrity.
"I am thrilled with the professional writing of my plan. It is very smooth and detailed. Thank you for your help!"
"I think it looks very good and I am very pleased. I would like you to communicate to the person that worked on my business plan that I am extremely appreciative of the work that they did. Please thank them for me."
"I plan to shop this business plan to various foundations for a grant. Thank you for everything."
"With regards to the business plan that you wrote for my company, everything looks phenomenal. I am very, very impressed."
"I sent my business plan to my bank for review for an SBA loan. My banker said that the business plan was excellent and the financials were done exactly the same way they would do it. You did a great job!"
"Thank you so much for all you have done for me and my company. The business plan looks great. I too have enjoyed working with you and hope you have a blessed day!"
My name is Kris Shank. I am the founder and owner of Business Plan Writers and Advisors (located in Las Vegas, NV) and I am the lead business plan writer and have been providing wholesale business plans in Nevada for over four years. I am anxious to work with you and your company to develop a wholesale/retail business relationship regardless of where your business is located. Your business can enjoy greater profits or additional revenue streams when you retail to your customers the custom written business plans, marketing plans, financing reports, websites, and web marketing solutions that my company creates and provides to you at wholesale prices.

My professional background includes nearly thirty years in lending with several financial institutions, including serving as the Vice President of Lending for the last twelve years of my career. Over my lending and business plan writing career, I have literally reviewed or written thousands of business plans and marketing plans.

Since early 2009, such products as wholesale website creation and wholesale web advertising and marketing solutions (search engine optimization, backlinks, search engine submission, and key words) have been added to the products that Business Plan Writers and Advisors provide to dozens of retail businesses. Each product is custom written specifically for your individual customer and their situation. Their business plan, marketing plan, business financing analysis report, web creation, website enhancement, or business credit building program is created or written by a field-specific expert who tailor designs the product for your specific customer.

I would be delighted to begin writing wholesale business plans and providing other wholesale products for your business. If you have questions or wish for a representative to call you about pricing, please call 1-702-488-3210 or email us by going to the "Contact Us" page.

0

/